The goal of JSC Ventbunkers is to become the leading company in the corresponding industry in Latvia, by increasing volumes of oil product transshipment, by expanding the range of transshipped products, by attracting new clients and by improving the quality of offered services
At the heart of development of JSC Ventbunkers is improvement of its infrastructure, reduction of service costs and professional development of its employees. It should be achieved also through constant estimation and monitoring of the influence on environment, through provision of environment friendly operational activity and completely conforming to all legislative requirements in the field of environmental protection as well as providing the supervision over labor safety measures.
Quality and safety
JSC Ventbunkers has implemented and certified the integrated control system of quality and environmental protection, which conforms to the established requirements of the international LVS EN ISO 9001:2008 and LVS EN ISO 14001: 2004 standards.
According to conditions of Minister Cabinet of the Republic of Latvia No 674 from August 3, 2004, "Conditions about explosive, flammable objects and objects of special importance in which fire and rescue services should be created", the terminal is included in the list of explosive and flammable objects.
The equipment for port operations with oil tankers at the JSC Ventbunkers terminal operates according to the approved plan "Protection of the Equipment of Port" and according to part B of the International code on protection of the equipment of vessels and ports (ISPS the code).
JSC Ventbunkers provides daily preventive actions for increasing safety and protection from possible accidents as well as for increasing the ability to react to force majeure situations by reducing:
Threats of life and/or risk of infliction of harm to health to the employees, to representatives of other enterprises working at the territory, visitors and the inhabitants being near the territory of the enterprise
Possible harm to environment
Damages to constructions, technological equipment, infrastructure and nearby enterprises
Consequences of accidents and any influence of any by-effects of accidents in the respective territory of port.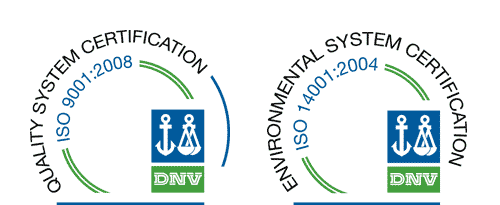 Vides aizsardzība.